Phase II Environmental Site Assessment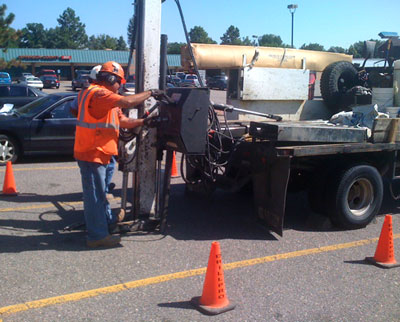 The purpose of a Phase II Environmental Site Assessment is to identify and characterize any significant hazardous material contamination resulting from past property activities to provide a property condition baseline.
We have almost three decades of experience with Phase II environmental site assessment investigations. We characterize soil, water and air quality. Our client sites include gasoline stations, dry cleaners, paint manufactures, machining businesses, mine and milling operations, computer manufacturers, food processors, auto body shops, underground storage tanks and a range of other potentially impacted businesses.
Experienced, certified and licensed engineers and geologists
40 hour-Hazwoper certified
ASTM and regulatory-compliant processes
Commercial, industrial, petroleum tank sites, dry cleaners
Mine properties, landfill sites, forest, rural and wilderness
Soil/groundwater testing and air monitoring
Subsurface drilling
Quick turnaround times (final report in 30 days or less)
Straightforward characterizations of environmental conditions
Clear recommendations
Reasonably priced solutions
Servicing all states west of the Mississippi River